Yubisaki Milk Tea Chapter 65:
Download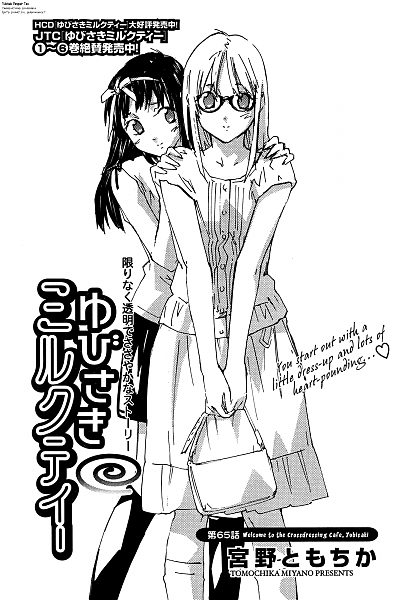 So yeah, Yubisaki Milk Tea. Edited by Me and ShadowKnight again, I guess this will be the trend now. Translated by that guy who always translates this.
Why does it feel as we get close to the last chapter released before the hiatus that I have less and less of the urge to edit this? Maybe it's just me being reluctant to let it go. Or maybe I just haven't eaten enough cupcakes.
Either way, chapter 65. It has it's own name but I like to call it "Out of Planet Rieko-rin, into the Megadari".
"Oh god Wataru" – ShadowKnight
Posted 19 April 2009, 12:46 by Jiu · Comment [2065]
---
As you can see, we've moved. A big round of applause for our awesome host.
Pretty much everything has moved here, so operations will continue as normal. Now we have a sweet domain name, too. The blogspot site will redirect to here from now on, so please keep that in mind.
In other news, translation for Koe de Oshigoto! 11 is done; currently awaiting edits. It's been busy for all of us here at DW, so we apologize for the delay.
Please sit down, make yourselves comfortable, and get ready for more despair.
Posted 13 April 2009, 16:01 by Akira · Comment [8]
---