Yubisaki Milk Tea Chapter 65:
Download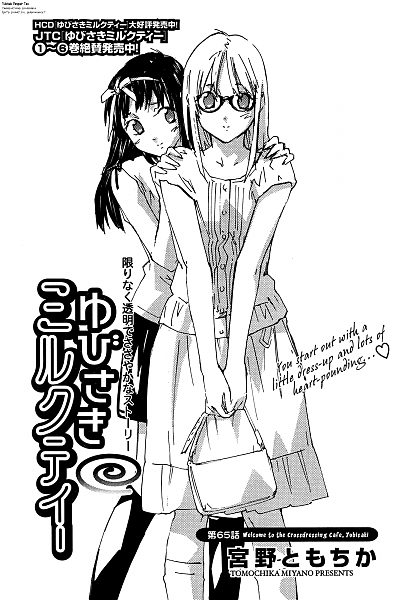 So yeah, Yubisaki Milk Tea. Edited by Me and ShadowKnight again, I guess this will be the trend now. Translated by that guy who always translates this.
Why does it feel as we get close to the last chapter released before the hiatus that I have less and less of the urge to edit this? Maybe it's just me being reluctant to let it go. Or maybe I just haven't eaten enough cupcakes.
Either way, chapter 65. It has it's own name but I like to call it "Out of Planet Rieko-rin, into the Megadari".
"Oh god Wataru" – ShadowKnight
Posted 19 April 2009, 12:46 by Jiu · Comment [2065]
---
Koe de Oshigoto! Chapter 11:
Download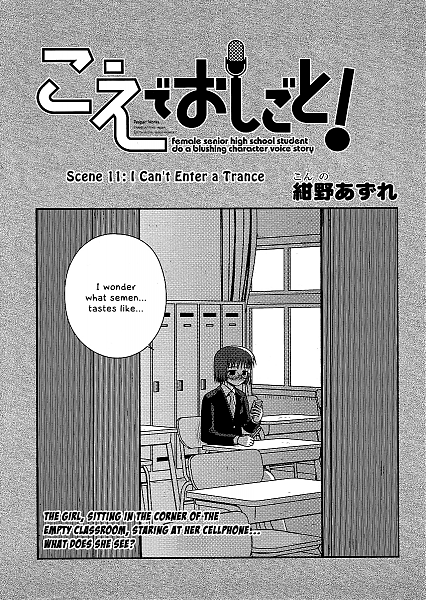 Our first release since our move! Our favorite genius eroge seiyuu is back for more… but she runs into a spot of trouble…?!
A big thank you to Jiu and ShadowKnight for editing this time. We've all been busy, so we all apologize for the delay. As always, read and enjoy.
For those of you who prefer the PSP versions, the downloads to those are now available on the downloads page.
—Akira
Posted 15 April 2009, 13:42 by Akira · Comment [40]
---